Ramtha's Italy Prophecy – August 17 – 22, Event Links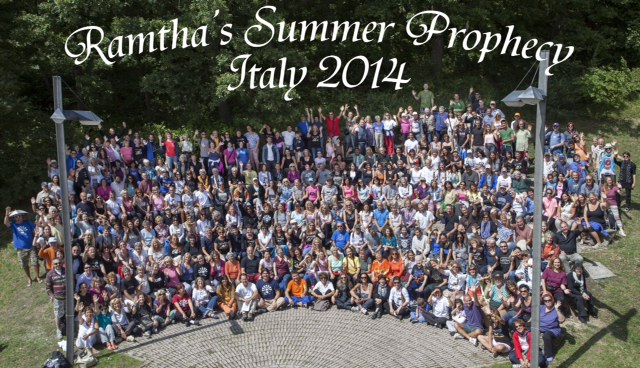 Sunday, August 17, 2014
The Crop Circle Ramtha predicted he would send: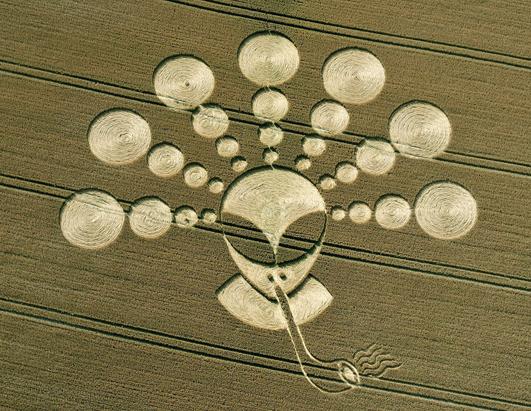 About the Crop Circle
Monday, August 18, 2014
– Books presented by JZ
+ "DNA of the Gods: The Anunnaki Creation of Eve and the Alien Battle for Humanity" by Chris H. Hardy
Click here
+ "The Gods of Eden" by William Bramley
Click here
– Audio excerpts JZ played today from Ramtha's teachings in the 1980's available on these CDs:
+ The Tyrants Series: Aliens and UFO's
Click here
+ Yahweh – Jehovah
Click here
+ Pyramids
Click here
+ Animals, Music, Crystals and Mythical Creatures
Click here
+ "Mermaids" on Discovery's Animal Planet
Click here
– "Diver who saved dolphin: 'He swam right up to me'"
By Elizabeth Chuck, NBC News.
Read more
– "The Monk and the Bird of Paradise"
By Lilian Gask
Read more
Tuesday, August 19, 2014
– "ScienceCasts: Carrington-class CME Narrowly Misses Earth" – Video
Click here
– "Near Miss: The Solar Superstorm of July 2012"
From NASA.
Click here
– Ramtha on the solar superstorm of 2012
Click here
– Famed pilot John Lear, whose father developed the Learjet, on pilots seeing zippers open up in the desert.
From KLAS, CBS TV 8, Las Vegas.
Read more
Afternoon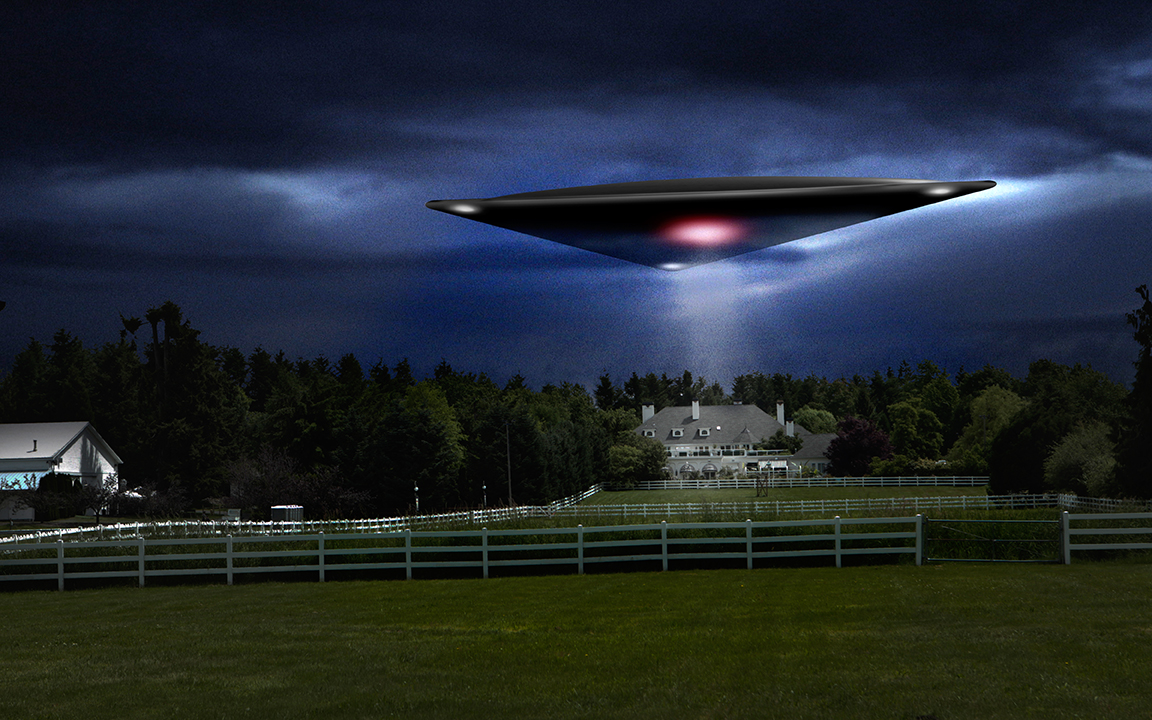 Debbie Christie's depiction of what she and others saw over JZ's house
circa July 1987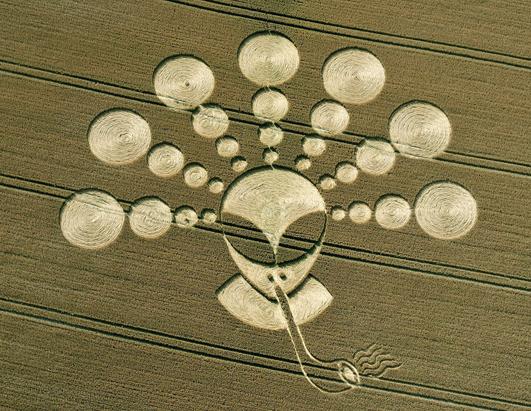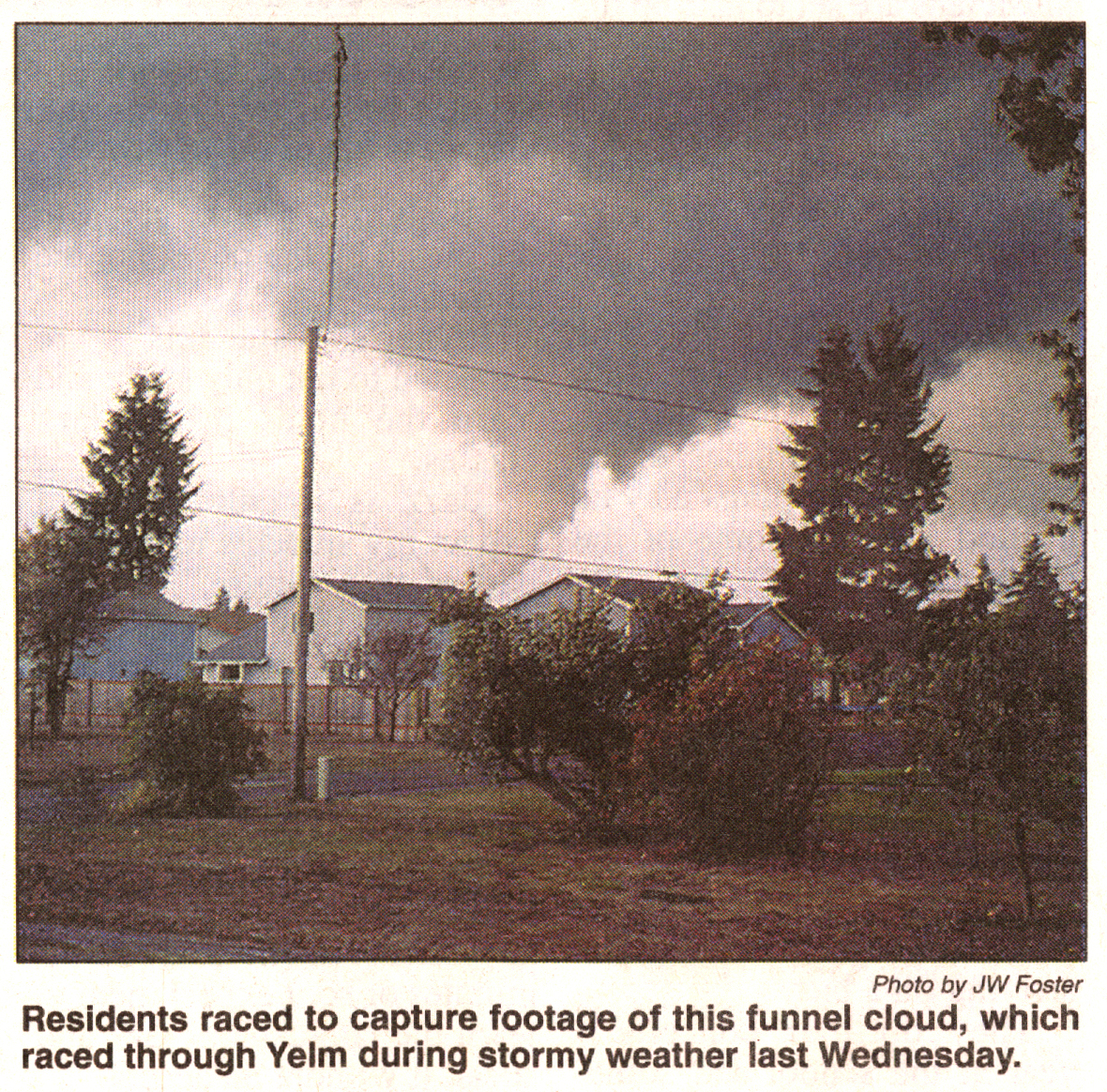 Tornado over RSE's Yelm campus
Photo Credit: Published in the Nisqually Valley News, taken Wed., Oct 15, 2003
Copyright © 2014 Lafromboise Communications, Inc., used with permission.
– Laura Mooney's Form to "Make a Plan"
Click here
Wednesday, August 20, 2014
About the Phoenix Rising School
Click here
Thursday, August 21, 2014
– Capt. Janeway vs. Predatory Light Being
From Star Trek Voyager, Season 3, Episode 15, 1986
Click here
– Phoenix Rising School
Click here
– "Dr. Matt" Martinez, DC introduced by Ramtha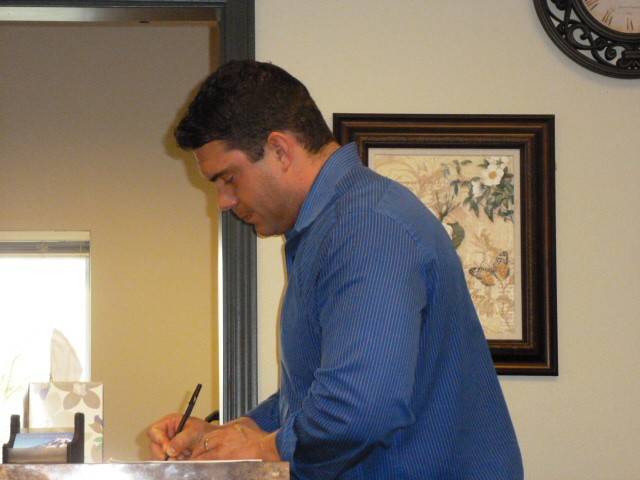 Read more
– Alien Interview confirmed what I have been saying; Ramtha
Click here
Friday, August 22, 2014
– Auctioned items
* Ramtha's Alien shirt from August 20, 2014 = Euro 2,000, $2,558.08 won by Nadali Rosa Romana.
* Ramtha's shirt from August 21, 2014 = Euro 2,100, $2,788.22 USD won by Pamela Roberts-Aue.
Total $5,346.30 net proceeds to benefit Phoenix Rising School (PRS), Rainier, WA.
Total Auction winnings to-date donated to PRS = $31,525 USD.
Click here
– Event music list:
Click here
– Event photo album and orb show:
Click here