Student Feedback: "Class 101 on-demand has been a truly life-changing, transformative experience!"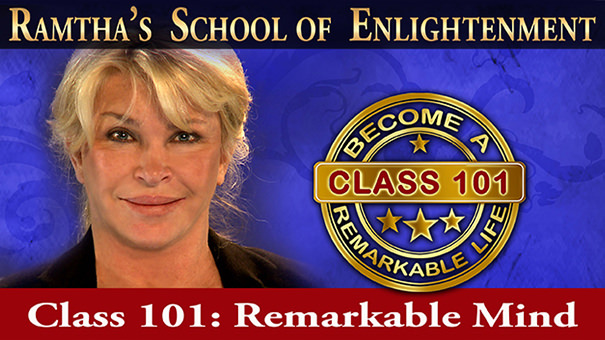 ONLINE CLASS 101 TESTIMONIAL
Embarking on Class 101 on-demand has been a truly life-changing, transformative experience that has surpassed even my wildest expectations. Better yet it is an adventure that continues to deepen and grow.
I first became acquainted with Ramtha about ten years ago and ordered the beginner's home study course on memory stick. Halfway through the course my life dramatically changed, the memory stick was lost, and I pursued another path… Late last year I reached a point in my life when I finally realised that all my games and strategies were not helping me, and never would resolve both the physical and spiritual issues I knew needed to be addressed.  At this pivotal moment, I unexpectedly felt Ramtha's strong presence. Browsing ramtha.com, I found Class 101 and instinctively knew what I needed to do next. The student was (finally) ready and the Master had appeared…
Waking with renewed purpose I decided to complete the entire first module in one day. When I'd completed my first session of C&E later that evening and looked across the room and saw through the wall of my lounge onto the street, I realised that this was no ordinary course! As energy moved to my fourth seal during the various disciplines, my attitude and perspective changed dramatically. I realised that the majority of the countercultural writing I had enjoyed success with and formed a persona around, had predominantly concerned the first three seals only and was inextricably linked to my personality program. After some serious reflection, I decided to cancel my planned upcoming book and use the new neighbourhood I'd been creating to dream new opportunities . Following this, a publisher offered me the highest royalty rate I've ever commanded upon hearing the pitch for my latest project and I feel I have truly shifted into the journey of making known the unknown creatively!
Upon finishing Class 101, my wife was so impressed with my changes that she immediately bought me Class 201 on-demand as a gift and is beginning Class 101 on-demand herself next week! I'd like to take this opportunity to express my gratitude to JZ Knight, Ramtha's appointed teachers, and all at RSE and ramtha.com for their work in making these teachings so widely available.  Last but not least, I'd like to thank Ramtha for his teachings and guidance and for not forgetting me. I am finally home with my Master Teacher and I know that the most truly remarkable is yet to come.
To Life!
A.D. Hitchin
UK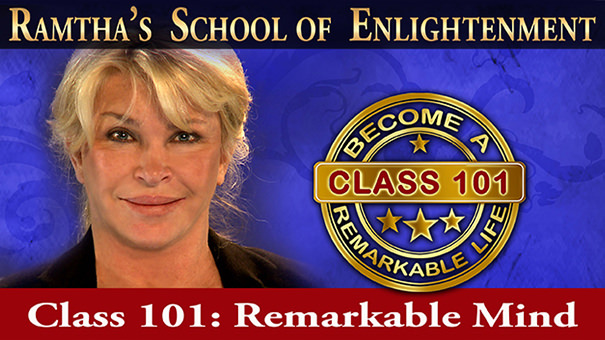 At the RSE Class 101: Remarkable Mind you learn the powerful discipline of Focus,  Remote-Viewing, C&E®, Create Your Day®, The Neighborhood Walk®, Blue Body®, Candle of Focus®, and many more created by Ramtha and JZ Knight, exclusively taught at Ramtha's School of Enlightenment (RSE).
The student's journey in the Great Work begins with this Class 101: Remarkable Mind. This event is available live or online and around the world, and is open to the public. Register Today!