"Mind over matter? Core body temperature controlled by the brain" –
Ramtha taught "tahumo" in the early 1990's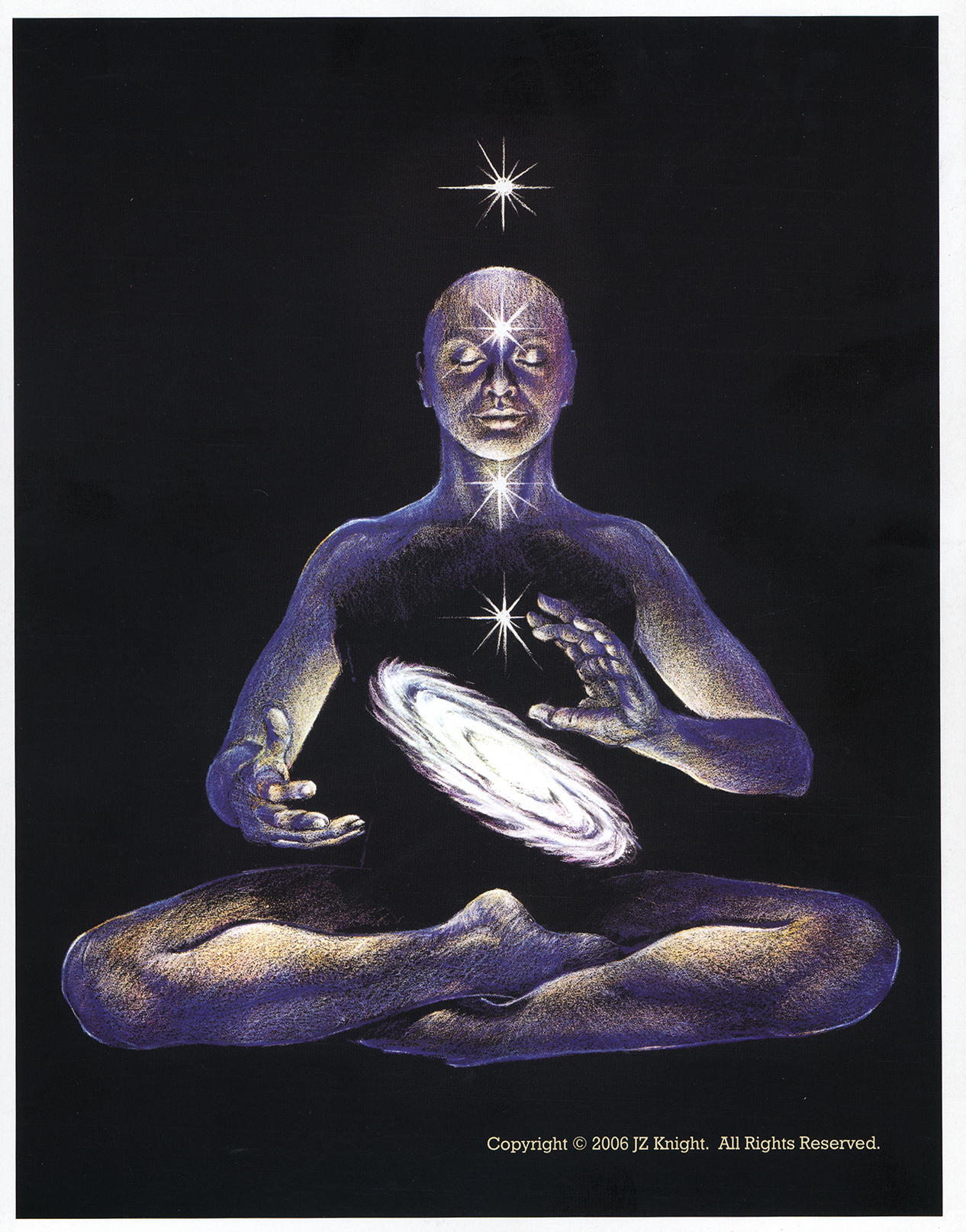 Cosmic Entity, Copyright © 2006, 2015 JZ Knight.
Click here to purchase the print
– "Mind over matter? Core body temperature controlled by the brain"
The National University of Singapore published their findings in the science journal PLOS ONE in March 2013, documenting "reliable core body temperature increases for the first time in Tibetan nuns practising g-tummo meditation."
"Scientists have shown, for the first time, that it is possible for core body temperature to be controlled by the brain. The scientists found that core body temperature increases can be achieved using certain meditation techniques (g-tummo) which could help in boosting immunity to fight infectious diseases or immunodeficiency."
"A team of researchers led by Associate Professor Maria Kozhevnikov from the Department of Psychology at the National University of Singapore (NUS) Faculty of Arts and Social Sciences showed, for the first time, that it is possible for core body temperature to be controlled by the brain. The scientists found that core body temperature increases can be achieved using certain meditation techniques (g-tummo) which could help in boosting immunity to fight infectious diseases or immunodeficiency," quoting Science Daily.
Read more
– Ramtha on tahumo – to "visualize a torsion field"
"See a ring of fire around you, and with every breath bring up the ring of fire higher and higher and higher, and you will sit comfortably in it. It was a teaching for limited minds to visualize the concept, because nobody could visualize a torsion field. If they did it correctly and were holding the focus — which was very tenuous because the moment they let the focus down, the field would disappear and the cold would come in — what began to happen is that they were displaced from temperature. In other words, heat and cold could only be effectual in a gravity mode because the temperature changes happen within gravity. And if we are outside of gravity and we have the field, it absolutely cannot affect what is inside of the field. That is how you do tahumo."
– Ramtha
November 5, 2002
Yelm, WA.
Assay III Progressive
Click here for the audio CD.