Expert: "Growing Your Own Food Part of Our Future"
Who told us 30 years ago to grow our own food? Ramtha!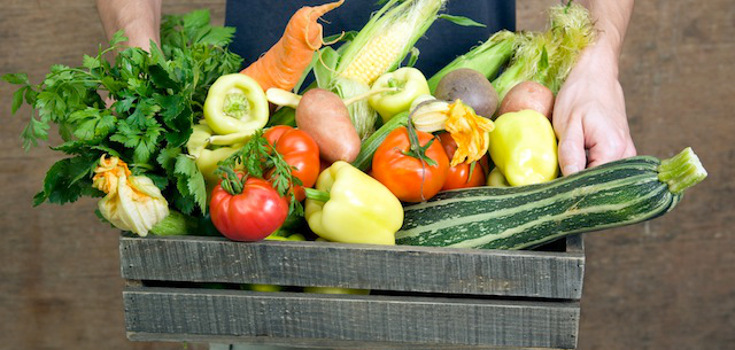 – "Growing Your Own Food Part of Our Future, Expert Says"
"We MUST move toward urban free food gardens"
"Riding the full force GMO backlash of 2014, communities and individuals alike are breaking down the door with Black Friday-urgency in search of better access to better food. Yet in a country where we continue to be limited by the bottom line of big corporate influences and their overarching monetary reach, the first sprouts of a mighty paradigm shift have been peeking through the dirt waiting for everyone to notice. What I'm talking about is growing your own food.
In recent interviews, herbalist and longtime fixture in alternative agriculture Dr. Richard Alan Miller has described what he sees as proof of a shift in consciousness that is occurring in his recent work on the outskirts of Mexico City as well as in Chattanooga, Tennessee. Groups of children, varying in age, are learning to grow vegetables and salad greens on their own terms," by Jeffrey Jaxon, Natural Society.
Read more
– "Increasing Healthy Locally Grown Food—The Good Food Movement"
A reliable source of fresh locally grown food is essential if you want to stay healthy. Jim Slama has promoted environmental sustainability for more than two decades, and his organization, Family Farmed, is a major supporter and proponent of the Good Food Movement. ," quoting Dr. Merola.
Read more
– UPDATE: June 26, 2015
"90 percent of US could live on food grown entirely within 100 miles"
"New farmland-mapping research shows the country's surprising potential when it comes to eating more locally."
"We grow so much food in this country, yet the average food item travels, by one oft-quoted statistic, some 1,500 miles to reach our plates. Food miles aren't the only important thing when it comes to eating sustainably, but if we could make some shifts toward opting for things that were produced more closely, it would clearly be helpful," by Melissa Breyer, Treehugger.
Read more
– In 1986, Ramtha spoke of the value of tearing up one's lawn and using that land to plant a home garden.
"One should not live in the cities. One should not live in the cities, for in the days to come not only are the plagues to run rampant, and not only shall it be in their water system, but when that which is called a drought comes forth, there will be murderers on the street who will rob your cupboards and slay you nigh for only a sliver of bread, for they are dangerous places indeed. So if can you not move to the western sphere, it is imperative, I urge you, to move out of your cities and seek you a place that has high land. And if the land is only large enough to support an elaborate lawn and flowers, dig it up and plant food."
– Ramtha
May, 1986
(Excerpt from: The Days to Come Change – The Days to Come, May 17-18, 1986. Ramtha Dialogues®. Copyright © 2005 JZ Knight)

– Ramtha's Recommendations for Sovereignty – for everyone
Read more