Student Accomplishments:
Judy Wagner does it again!
Uses teachings & wins $1,400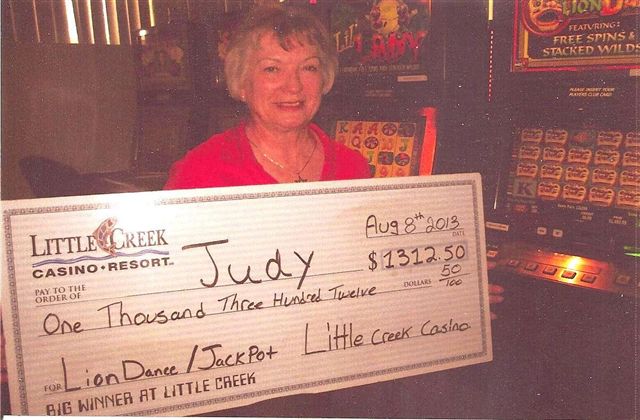 Judy Wagner
RSE student Judy Wagner is building consistency with another Casino win attributed to application of the training she has received at RSE and put into practice in her life. Here is Judy's story in her own words.
"August 8th started with my Focus, Prayers, List, and Candle. I had an early appointment with my doctor and told my husband, Don, that afterwards we would go to the Casino.
We went to the Lucky Eagle Casino and played for a while. I made some $$, but felt a call to go to the Little Creek Casino instead.
At Little Creek, I was very at peace, very calm, I felt like I was walking around inside my "egg"…….very at peace……feeling I had always been a winner. Not "trying" to win, but feeling love and peace everywhere. I was making $$, and was just allowing my God to lead the way. I sat down at the 'Lion Dance' slot and immediately hit the Jackpot (Winning ticket = $1,492.50; minus my $100; net win $1,392.50). I was playing a $2 bet….the max was $4. Winning on a $2 bet was amazing. I thanked my God and the machine for this gift.
I know that I have always been a winner and that I am worthy to do so. I am very excited about our future as I have always been a millionaire.
My words are not enough to express to JZ and Ramtha what this school, these teachings, mean to me. I am so grateful to be here."