Student Accomplishments:
Kathleen Devin reports "seeing" her card in her frontal lobe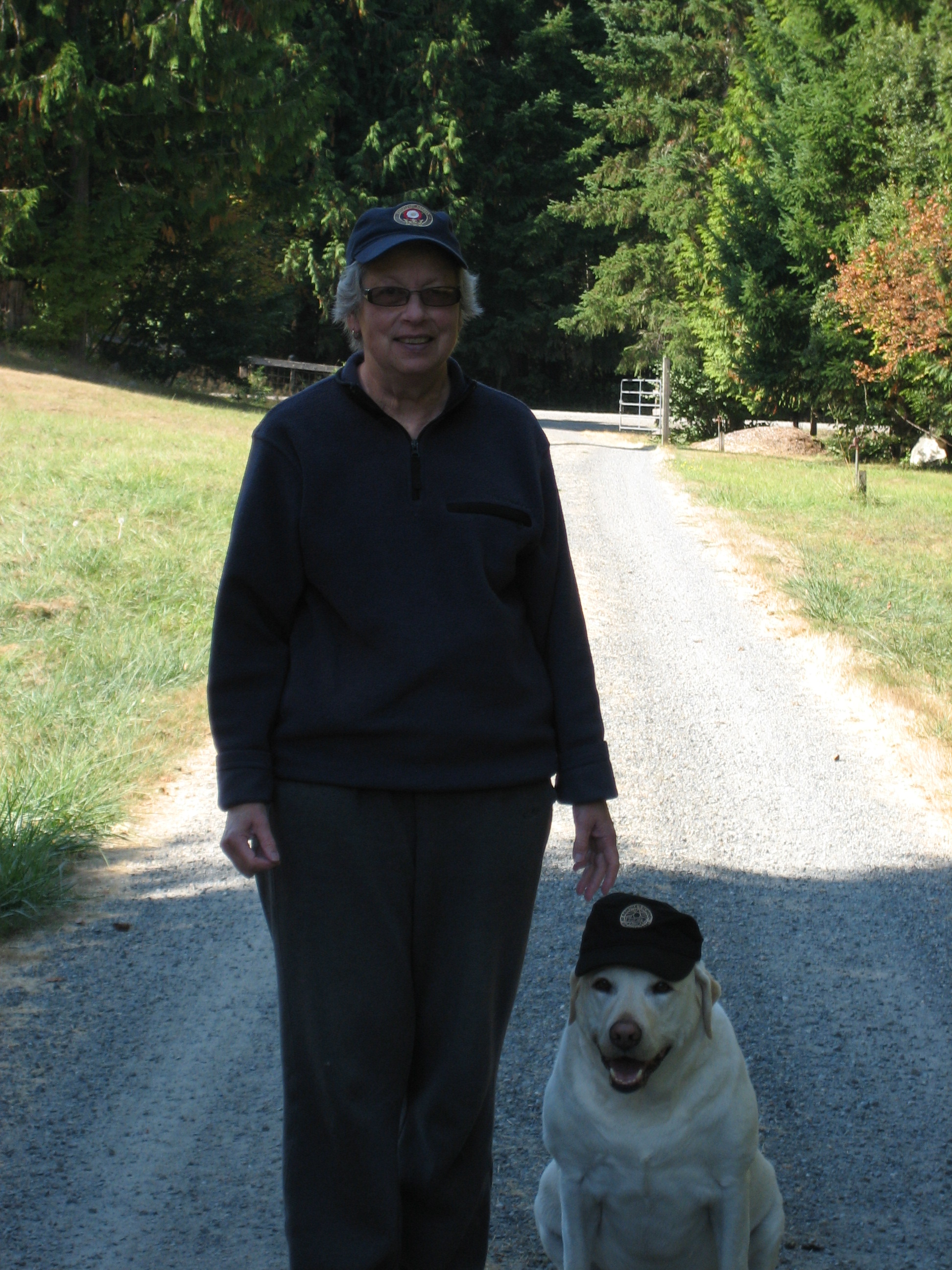 Kathleen and Hunter ready to walk into the future
RSE student Kathleen Devin shares her experience of the September 2012 Follow-up as a stream participant from her home in Rainier, WA.
Here is Kathleen's experience in her own words:
"With acknowledgements to George Bernard Shaw who said it best "By Jove, I think I've got it". I have been in school for about 4 years now and entered via the first on-line beginners class. I attended Assay that year in July with the assistance of my friend Pam Fuller. I had just finished my first round of Chemo and definitely needed the help.
This weekend, for the first time, I got to experience what it really means to "see it" in my frontal lobe. Actually, I must have experienced it before, albeit briefly, during my first follow-up because I found my card on the fence. My problem was I was unable to repeat that split instant in slow motion so I would really know what had happened. So, every time I did my Neighborhood Walk®, I would wonder how to get the word or picture to my frontal lobe.
Saturday afternoon [September 22], out I went with my 100 pound white Lab to do a Neighborhood Walk® into my future and lo and behold, there was my card.
My stars!! in my frontal lobe.
My card actually "animated."
Hunter and I did lots of hand and paw raising as we went down the drive.
Somewhere in the repeats of the Assay talks, I opened up enough to let it in. Now, I am working to hone my new skill. I especially appreciated the re-enforcement to see myself starting my Neighborhood Walk® by taking a first step into my future."
Thank you.