Student Accomplishments: Rei Fujiwara uses disciplines to gain US Citizenship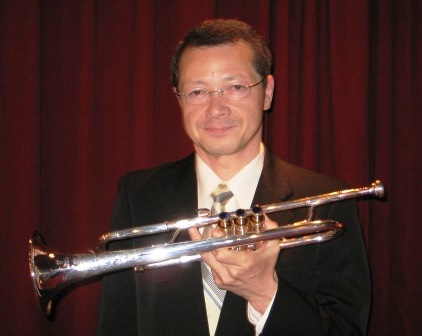 Rei Fujiwara
RSE student Yoko Fujiwara shares this amazing story about her husband Rei's (pronounced Ray) desire to fulfill his lifelong dream:
"My husband Rei and I moved here from Japan in April 2011 after my sister Yuki urged us to come. Then we learned about Ramtha and the school.
After moving here, Rei decided to apply for Citizenship since his deceased father was American. We went to the U.S. Citizenship and Immigration Services five times and the American Embassy in Japan twice. Every time the officer stated coolly, "It's a hard case because your father is already dead, but you can try to apply." Rei's cousin also contacted an immigration lawyer who works with similar cases regularly and affirmed there would be no way Rei would be given U.S. citizenship.
He didn't give up. Rei did his Neighborhood Walk® and candle focus every day and changed a lot. With help from many, we sent the Application for Citizenship, photos, some documents, and cover letter to U.S. Citizenship and Immigration Services.
The officer told us, 'It will take at least six months before you get any results.' Yet three months later, Rei received a letter of invitation to an Oath Ceremony on February 28, 2012, where he received his U.S. Citizenship.
Rei is now a citizen of the United States of America and according to his Certificate of Citizenship has always been a U.S. citizen since his birth on November 27, 1948!
His lifelong dream had manifested as a result of learning how to create his reality at RSE!"
Rei located his American relatives in late 2011, who took him to his father's grave, where he played songs on his trumpet, completing his dream to reconnect with his father.
Read all of Rei's remarkable story.
Read more
See the YouTube video from 2011
Click here