My First Tank® Experience: Self-Contemplation & Feedback for My Life
By RSE Annette M. from Australia, after going through the labyrinth at RSE, blindfolded, and experiencing the discipline of The Tank®:
"I just wanted to pass on my thanks and appreciation to JZ, Ramtha, the teachers for the Tank Discipline and experience.
"A few years ago when I came to Yelm for the first and second time – I was disappointed that the Tank discipline was not available that initial year or the next – as we needed to focus on the basics first to form a solid foundation.
"In hindsight I am glad this was the case as I was able to appreciate and value  what the Tank Discipline offers. The Tank provided me with a panoramic insight into me, who I am and the way I live  life. After self contemplating the tank experience – I could easily map my experience and self feedback directly to how I approached life.
"This power of immediate self awareness has given me the gift of real insight and therefore a clear path of action as to what I need to change post Assay. Attached is a whole list  of what I learned from the Tank (yeah I learned a lot!) and then next to it I also added what I am changing moving forward.
"I just wanted to share my thanks, and how my first tank experience (and the resulting self contemplation evening session) has made a profound impact and this does not even take into account the other insightful and amazing experiences I have had over the last couple of weeks in Advanced Structured and Personal Discipline Days as well as the whole test of 'The Test' — Assay.
"Thank you for your support and guidance and please pass on the rest of my thanks and gratitude to all the teachers, the Tank angel helpers, other staff and of course our fearless leader of the school JZ (Ram already knows!)
Cheers,

Annette,

from Sydney, Australia
My First Tank® Experience
I was trying to find a gate to make progress to the Tank from the field where we started and were taped. Instead, go through obstacles and be open to non-linear ways to get to a destination.
Don't wade through the marshes/swampland or don't turn away when I 'arrive' because there is no 'linear' exit/entrance. Instead, think outside the box when I 'know' I am on the right course even if the initial feedback is there is no opening or there are seeming obstacles. Allow self to experience unknown pathways.
I was scared to engage tubes after the first time. Instead, be open, be fearless, and journey through life with a light heart.
I was unsure of self. Instead, trust myself/my God.
I didn't persevere, I felt defeated/ not enough will. Next time, be fearless – charge at life. If I don't succeed the first time, try again and with a light heart.
Victim/Tantrum/Sook (crab) – Stop it! Already aware its happening so shut down the emotional climax in the moment.
Unfocussed/ Doubting my focus – Surrender and let go, keep "watering the garden" of my focus.
Waiting for permission/ approval by teachers or helpers to feel sure I was on the right track. Next time, I only need permission from self. Don't give power away to others.
Don't go back to my past or where I have come from. Be purposeful and intentful, and journey forth to make known the unknown.
I was not willing to listen or receive advice when in the midst of an emotional climax. Next time, shut it off and respectfully listen to my teachers in life and my God.
Don't try to think and control my way out of a situation which leads to going around in circles anyway. Instead, surrender, let go, and follow my God.
Don't get defensive or feel frustrated by others when bumping into each other. Instead, understand they are just trying to live life like you are. Be allowing and patient of others even when situations are "uncomfortable."
Don't wait for someone or something to guide me. Use my own power to do it myself. Rely upon and trust in my God, and persist.
Don't think I need to be in a certain place or have a certain experience in order to reach my goal. Be confident in my own creation.
Don't "try" to get there or compete with/compare where I am at with others. Go within and enjoy my own self-created experience.
Don't feel surrounded by constant obstacles. View the circumstance as an adventure and enjoy the ride!
Don't judge actions and personal feedback in the Tank. Forgive myself and allow for all responses/experiences, and then fearlessly journey on and go for it!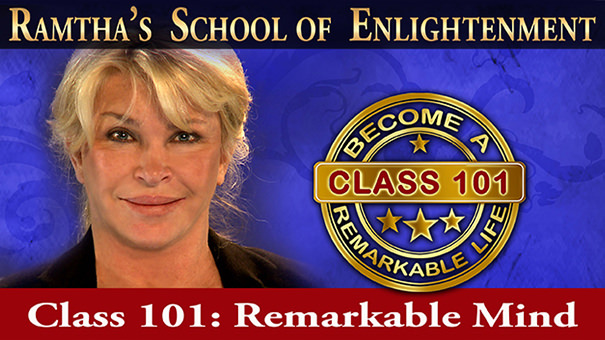 The Journey of the student at RSE starts with the Class 101: Remarkable Mind. This event is available live or online and around the world, and is open to the public.