Groundbreaking Interview of JZ Knight by Dark Journalist:
Ramtha, UFOS, DNA & Quantum Consciousness – November 27th, 2015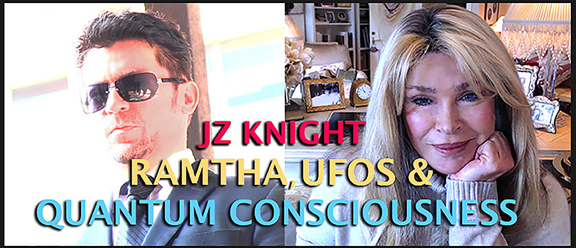 "JZ Knight: Ramtha, UFOS, DNA & Quantum Consciousness"

Interview by DARK JOURNALIST – The Truth Is Never Easy
November 27th, 2015
The Interview You Must See!
Absolutely amazing! Groundbreaking information that takes the conversation on UFOs and Dark Projects way beyond into a greater, more comprehensive mind that places each one of us at the very center of the discussion. Do not miss it!
In the words of the interviewer himself, "…very compelling, JZ!"
"Join Dark Journalist in this special episode as he welcomes the Bestselling Author, Lecturer and Founder of the Ramtha School of Enlightenment JZ Knight for a rare in-depth interview! JZ has been a leading voice for blending science and spirituality since the 1980s with thousands of students worldwide studying her unique methods of self-actualization through Quantum Consciousness," quoting DarkJournalist.com
Click here to Watch the Interview Now
In this interview, JZ Knight mentions black projects that used Ramtha's teaching techniques for Remote-Viewing and Sending-and-Receiving. You can learn these effective techniques of mental focus at the beginning of your training at Ramtha's School of Enlightenment, available online, on-demand, and open to the public through:
The Class 101: Remarkable Mind.