Student Accomplishments:
Yelm Food Co-op & Yelm Bootcamp featured in local news
The weekly Nisqually Valley News (NVN) covered these local businesses run by RSE students in their November 16, 2012 edition –
– "Inaugural year plants seed for growth"
"But the farmers market was more than a place to buy food, she said after showing the council a slideshow of people young and old having fun at the market.
The farmers market is "a place to bring our community together and I feel that it really was a community effort," she said [Yelm Food Co-op Market Manager Geana Henkes].
In its first year, the market averaged between 300-400 people in attendance each week, representing people from Yelm, Rainier, Roy, McKenna and Eatonville," quoting the NVN's Steven Wyble.
Read more from Wyble's full report.
Story archived here for the future, used with permission.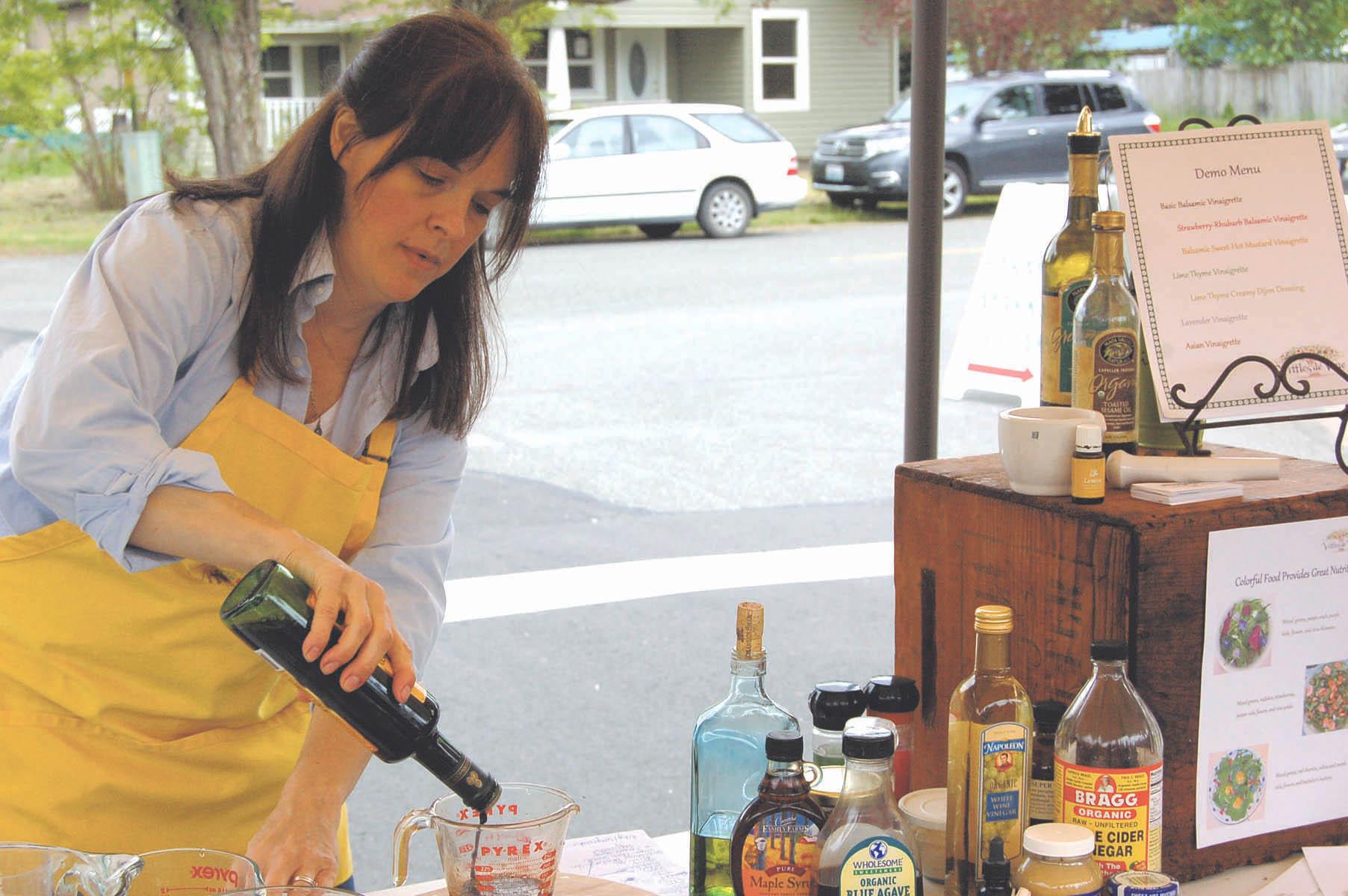 File photo 2012/Nisqually Valley News –
Andrea Levanti demonstrates how to make homemade salad dressing during Yelm Farmers Market's opening day in May.
This was the market's first year of operation.
– "Boot camp-style training provides results"
""Dedication + commitment = RESULTS," says a motivation tool at Yelm Bootcamp & Personal Training Studio.
'Did you show up? Did you sweat? Did you practice your form?'
Nationally certified trainers Todd McGrady and Amy Honey opened the workout facility ­— located at 106 Prairie Park St. near Yelm Cinemas — on Sept. 6. They have about 65 clients who exercise with cardio kick boxing and boot camp-style training, such as flipping large tires, pushups and squats," quoting the NVN's Tyler Huey.
Read more from Huey's full report.
Story archived here for the future, used with permission.