"'Horror Winter' To Hit Central Europe" –
Ramtha on Europa freezing in 2012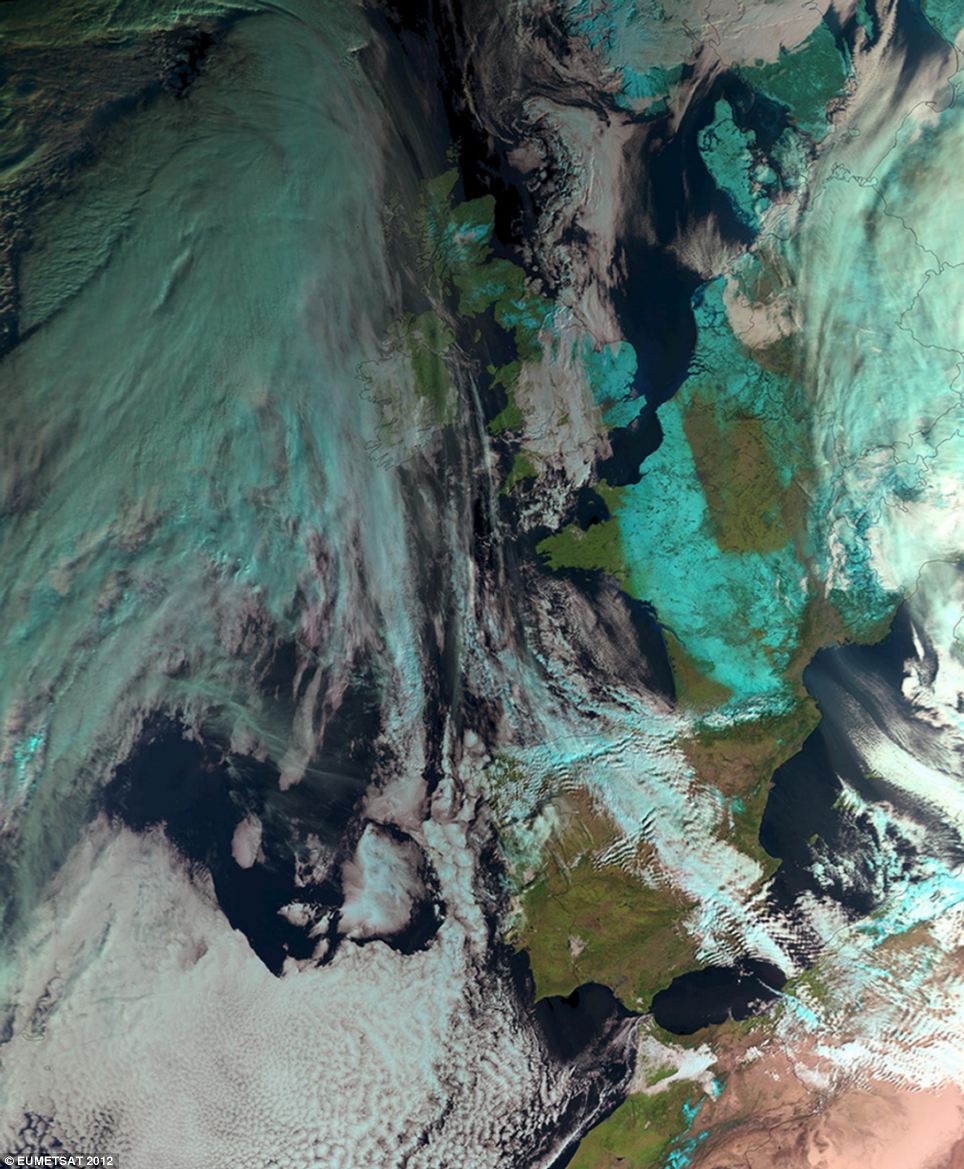 Ramtha: The Winter of 2011-2012 will be a "calling card"
February 9, 2012, From the BBC:
"All white: Europe continues to be blanketed in snow as the cold snap which has so far killed hundreds across the continent shows no signs of stopping"
– "German Meteorologists: "Horror Winter" To Hit Central Europe"
"The German online Bild newspaper here projects another bitter cold winter ahead for Central Europe. Early November will be on the mild side, and the real cold will not arrive until the end of November – but then look out! The Bild article starts with: Shiver-Alarm: In four weeks the Horror-Winter begins!" by P. Gosselin in NoTricksZone.
Read more
– "'Global warming' hits Germany: Coldest and snowiest day in decades"
"Germans are experiencing a severe bout of "global warming": An outbreak of cold weather has already in October, for the first time in decades, brought close to -6° temperatures and a thick (up to 20cm) snow cover to large areas of the country.
'This is something that happens only once in 30 or 40 years', according to meteorologist Christoph Hartmann from the German weather service. 'It is the kind of weather that you experience probably only once in your lifetime', Hartmann told the newspaper Die Welt, from The New Nostradamus of the North.
Read more
– UPDATE: November 6, 2012
"The incredible image that reveals how the Earth's oceans plunged the planet into a catastrophic big freeze"
"Findings show how the conditions in the Arctic can act as a 'primary trigger' for climate change – relevant given the changes happening now," quoting Damien Gayle in UK's Mail Online.
Read more
– UPDATE: November 21, 2012
"Climate change evident across Europe, says report"
"The effects of climate change are already evident in Europe and the situation is set to get worse, the European Environment Agency has warned.
In a report, the agency says the past decade in Europe has been the warmest on record.
It adds that the cost of damage caused by extreme weather events is rising, and the continent is set to become more vulnerable in the future.
The findings have been published ahead of next week's UN climate conference.
They join a UN Environment Programme report also released on Wednesday [November 21, 2012] showing dangerous growth in the "emissions gap" – the difference between current carbon emission levels and those needed to avert climate change," by Mark Kinver Environment reporter, BBC News.
Read more
– UPDATE: December 3, 2012
"Snow traps drivers for days in giant Russia traffic jam"
"Officials were to check Monday [December 3] on relieving the 120-mile long traffic jam on a Russian highway caused by a major snowfall. Some drivers, trapped for days, are running out of gas, leaving them exposed to subzero temperatures," quoting Gabriela Baczynska of Reuters.
Read more
– Update: December 20, 2012
"Deep freeze across Russia dips to 50 below, at least 45 die"
"Americans feeling their first wintry blast of the season on Wednesday could take some comfort from this: In Moscow it felt like 10 below – part of a week-long cold spell across Russia that has parts of Siberia feeling like 50 below."
"The temperatures have been abnormally low for Russia at this time of year." quoting Miguel Llanos, NBC News.
Read more
– UPDATE: January 20, 2013
Snows blanket the UK, London & France
1. "London snow: Tens of thousands of commuters endure travel misery in south east"
Read more
2. "Snow hits London and Paris flights, more cuts seen"
Read more
3. "Travel disrupted by heavy snowfall in UK"
Read more
– UPDATE: October 10, 2014
" Winter 2014 set to be 'coldest for century' Britain faces ARCTIC FREEZE in just weeks"
By Nathan Rao, UK's Express.
Read more
– Ramtha has repeatedly mentioned the conditions leading to the freezes in Europe.
1. Ramtha predicted a 2012 freeze for London in 2010.
Where you are sitting right now [London] in one night will be covered in ice. When will that happen? In 2012. Shortly after, the Earth will move in its crust and it will rock, and then the ice will melt. Just the slightest movement with the planet will create a wave, and with the rocking of three inches creates tidal waves. But if it rocks and goes even a hundred yards, you have a massive, worldwide tidal wave.
No, it would take one event to bring the icecaps to melting when the sky catches on fire, and there is a reason it will do that too. Just with that continued melting and the change of the ocean's temperature — just that — will create the most severe storms and supercells in the strangest of places. As that intensifies, it is going to get more rigorous in winter, and in the year that comes, you will see more storms and then a lull."
– Ramtha
September 24, 2010
London Campaign from London, England
2. Ramtha expanded on his freeze predictions after he left London in 2010.
"It is no coincidence being in London in the very place that will soon be covered with ice — not a lot of ice but enough to say this is a knock on your door — that after I left [September, 2010] , scientists make this breakthrough explanation that the current belt that brings that warm water up to the Far North of Europe and to the Atlantic seaboard is less now than half of its ability.
More cold water from the melting of Greenland is sloughing off in the North Sea, and the winds from the North that are cooling down everything could stop this current conveyor belt. And do you know what happens when it stops? You have winter in the most severe ways. That is already under way.
To all of Europe — including right down to the ankle of Italy — an ice is coming, a warning is coming. That nasty little environment will start to show itself only slightly this winter, so look for strange ice storms in Europe and the American north, and even look for them around the equator.
So what we have is an introduction to the violence of nature, a calling card. 2011 will be all about calling cards all over the world."
– Ramtha
October 9, 2010
Afternoon Live Stream from Yelm
3. Ramtha on the mechanism to cause Europe's freezes.
"When more fresh water dumps into the North Atlantic — and it is cold — when more of the melting water dumps into the Atlantic, it will cool down the warm current coming from the South. When that happens, the current conveyor belt will stop and the ages of ice will return to Britain, to all of northern Europe, and it will freeze all the way down to the Pyrenees Mountains."
– Ramtha,
April, 2007 from Yelm
(Excerpt from: Change — The Days That Are Here — April 14, 2007.)
Click here to order the CD.