Red wine's Resveratrol studied for slowing Alzheimer's –
Ramtha has endorsed red wine's resveratrol for years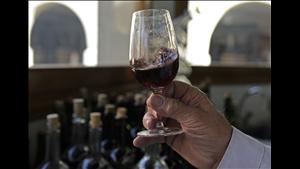 Getty Images
– "Red wine studied for Alzheimer's patients"
"Red wine has long been thought of as heart healthy, but now scientists are looking to see if it can also help the brain.
At 86-years-old, Bob Sessions has never had a sip of alcohol, but now he's hoping that red wine will be the key to stopping his Alzheimer's disease.
'I'm buying time. Prolonging my life,' he says.
Sessions recently enrolled in the "Red Wine Study" at Georgetown University Medical Center, where doctors are investigating whether a compound in red grapes called Resveratrol can stop Alzheimer's progression.
Neurologist Dr. Raymond Turner is leading the study at Georgetown.
He says researchers don't know exactly how Resveratrol works, but they believe it can activate a gene associated with brain aging."
"Patients in the study won't actually be drinking red wine.
They'll be given pills with a concentrated form of the compound.
The dose will increase every three months and by the end of the year-long study, they'll have had the Resveratrol equivalent of 1,000 bottles of red wine," quoting the NBC News Channel.
Read more
– "Fountain Of Youth In A Wine Rx?"
"This story was first published on Jan. 25, 2009. It was updated on May 21, 2009.
Eighteen years ago, 60 Minutes first examined the so-called French paradox, which suggested that the French – despite a high fat diet and high consumption of wine – had a remarkably low incidence of heart disease compared with Americans. Most researchers agreed that there was something in the wine that offered protection, and a few years later, even the highly cautious federal dietary guidelines say that moderate consumption of red wine can be beneficial.
As 60 Minutes reported in January, scientists across the country have identified a substance in red wine called resveratrol that they believe might do more than just protect the heart, but could in very high concentrations significantly extend life by preventing a number of age related illnesses.
If they're right, we all may soon be taking a pill that could give us an extra decade or two of healthy old age," quoting CBS News.
Read more
– UPDATE: October 3, 2012
"Can red wine keep Alzheimer's from getting worse?"
From KING-5 TV News (NBC in Seattle)
Read more
UPDATE: October 25, 2012
"Resveratrol supplements may offer little benefit for healthy people"
"Resveratrol — the red wine compound often touted for its possible healthful and anti-aging effects — may not bring the benefits to healthy people that preliminary research has suggested, a small new study find [study researcher Dr. Samuel Klein, director of the Center for Human Nutrition at Washington University in St. Louis]," quoting Karen Rowan on FOX News.
Read more
Klein "adds that while resveratrol in pill form may not benefit healthy people, the compound still may be involved in the health-boosting benefits of red wine," quoting WebMD.
Read more
– UPDATE: December 7, 2012
"Chemical In Red Wine May Prevent Cancer"
"A chemical found in red wine is now thought to help prevent cancer. Scientists from the University of Leicester have been studying the effects of a compound found in red grapes, called resveratrol, which has many potential health benefits for humans.
The latest research and findings will be presented at Resveratrol 2012, a conference at the university focused on presenting and discussing evidence of 10 clinical trials of resveratrol since the previous conference held in Denmark two years ago," quoting Medical News Today.
Read more
– UPDATE: January 24, 2013
"Red wine compound may boost testosterone"
"A compound in red wine could increase levels of testosterone circulating in your body by inhibiting the way you excrete the hormone, according to new research in Nutrition Journal," by Cassie Shortsleeve, MensHealth.
Read more
– UPDATE: March 19, 2013
"New Drug Being Developed Using Compound Found In Red Wine 'Could Help Humans Live Until They Are 150′"
"The new drugs are synthetic versions of resveratrol which is found in red wine and is believed to have an anti-ageing effect as it boosts activity of a protein called SIRT1.
Pharmaceutical giant GlaxoSmithKline has been testing the medications on patients suffering with medical conditions including cancer, diabetes and heart disease.
The work proves that a single anti-ageing enzyme in the body can be targeted, with the potential to prevent age-related diseases and extend lifespans," quoting Liberty Crier.
Read more
– UPDATE: May 24, 2014
"Red Wine May Have Cavity-Fighting Powers"
"Red wine may have effects on teeth beyond giving them a funny hue: A new study suggests it could also have potential in warding off cavities.
The study, published in the Journal of Agricultural and Food Chemistry, showed that red wine was able to get rid of dental disease-causing bacteria in a lab setting," quoting Amanda L. Chan, The Huffington Post.
Read more
– UPDATE: August 2, 2014
"French Hospital to Open Wine Bar to Cheer Up Terminally Ill"
From NBC News.
Read more
– UPDATE: August 19, 2014
"Resveratrol Oligomers for the Prevention and Treatment of Cancers"
Hindawi Publishing Corp. study published March 23, 2014
Read more
– UPDATE: December 22, 2014
"Scripps Research Institute Scientists Uncover New, Fundamental Mechanism for How Resveratrol Provides Health Benefits"
"The Ingredient Found in Red Wine Activates Ancient Stress Response"
By The Scripps Research Institute.
Read more
– UPDATE: February 9, 2015
"Drinking wine could help you burn fat, say US researchers"
"Drinking wine could help people burn fat better, according to a study published in the Journal of Nutritional Biochemistry."
By Rachel Arthur, Beverage Daily.
Read more
– Ramtha has taught the value of resveratrol for years – Resveratrol capsules a longtime RSE product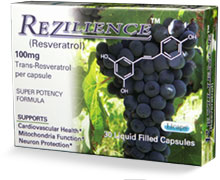 – "RezilienceTM is a unique formula of Trans-Resveratrol made from pure Polygonum Cuspidatum (Japanese Knotweed) that is manufactured in a climate controlled, oxygen-free and nitrogen rich environment by Capsugel®, a division of Pfizer.
RezilienceTM is encapsulated in air tight liquid-filled capsules that are dark green (chlorophyll) much like a bottle of wine, and sealed in air tight blister packs. Red wines globally offer from about .30mg to 1.07mg of resveratrol in a 5oz glass. If you do the math you can see that one 100mg capsule of RezilienceTM can equal from 93 to 333 glasses of wine with out the side effects of alcohol, calories or preservatives," quoting JZ-Rose.
Read more
Click here to order yours now.